Meet Our Team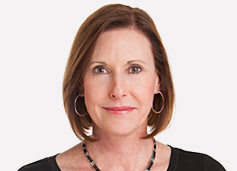 Leslie Bromberg
/ President
Leslie founded Bromberg Consulting, a strategic branding and marketing firm, in 1997. Her career spans more than 25 years in marketing, product development, business management and ownership, and entrepreneurship. Bromberg Consulting specializes in helping organizations build sustainable identity in the marketplace by developing and implementing comprehensive brand strategies and integrated marketing communications programs. Leslie and team apply this work to a broad range of clients, from large established national and global organizations to startups.
Prior to founding Bromberg Consulting Leslie oversaw worldwide corporate communications for a leading software company. An alumnus of the University of Arizona, Leslie is a member of the Advisory Board for the University of Arizona, Department of Management Information Systems, Eller College of Management and is a guest lecturer at the McGuire Center for Entrepreneurship in the Eller College of Management. She serves on the Board of the Arizona Chapter of the American Research Center in Egypt and is a member of the Circle of Trustees for Dr. Gary Schwartz, professor, author, and director of the Laboratory for Advances in Consciousness and Health at the University of Arizona. Leslie also served on the Arizona Health-E Connection Steering Committee for the office of Governor Janet Napolitano.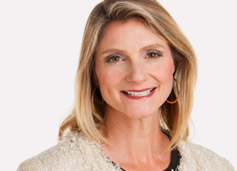 Randi Dorman
/ Executive Brand Strategist
Randi has more than 20 years of marketing experience in branding and advertising. She has worked with clients considered to be the best marketers in the world, including Procter & Gamble, Bristol-Myers Squibb, Borden, Pepsi, Maybelline and Clairol. Since joining Bromberg Consulting, she has been a key contributor on the UCLA Health System, Carondelet Health Network, California HealthCare Foundation, and Center for Connected Health Policy projects. Additionally she supported the Kaiser Permanente and Martin's Point Health Care projects.
Before moving to Tucson, Randi lived in Manhattan and managed the Procter & Gamble business for Interbrand, the world's largest branding consultancy. She helped redefine brands such as Crest, Old Spice, Cascade, Febreze and Charmin, and helped create brands such as Whitestrips and Spinbrush. She has won several awards in advertising, brand identity and package design, and was quoted in the recently published book, BANG! Getting Your Message Heard in a Noisy World.
Randi lives in Tucson with her husband and 7-year-old daughter. She is actively involved in the redevelopment of downtown Tucson and is President of the Museum of Contemporary Art, as well as a board member of the Downtown Tucson Partnership. She holds a BA from the University of Pennsylvania.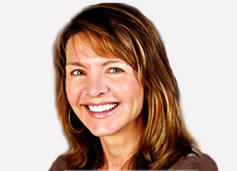 Cate North
/ Marketing Strategist
With over twenty years of experience, Cate North has contributed to and managed a variety of sales and marketing plans and projects. Working mostly in high tech, she has been employed by Software Publishing Corporation (SPC), Lotus Development Corporation and IBM. In 1998 she helped launch and was VP of Marketing for ASP-One, an internet start-up that was later acquired by Apptix. Since 2002, Cate has worked as a marketing consultant and project manager on virtual teams. Her work experience has covered many aspects of the marketing mix, including marketing communications, direct marketing, events, web marketing, channel marketing, positioning and strategy. She has been involved in projects for a variety of clients, including Acxiom, Kronos, Microsoft, British Telecom, NASA and NTT America. Cate holds a BA in Communications from Roosevelt University and an MA in Liberal Studies from Northwestern University.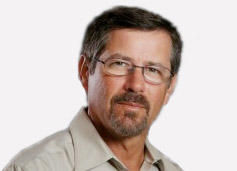 Peter G. Churgin,
MD, FCFP
/ Health Care Advisor
Dr. Churgin was a pioneer in the use of the electronic medical record system (EMR). He led the EpicCare (Epic Systems) implementation at Cigna HealthCare in 1993 and published several articles describing that experience. He entered limited private practice in 2000 and has since provided frequent consultative services to many large healthcare organizations using EpicCare, concentrating on optimized implementation, physician efficiency and the use of EMR to improve quality of care and better manage the health of populations. He worked with the Kaiser Permanente KP HealthConnect national implementation team from February 2003 until December 2006, serving as the Clinical Content Quality Manager, and currently serves multiple other organizations in implementation support. He authored the text, Advanced Charting Techniques for EpicCare Physicians: Super Efficiency with SuperPhrases, in 2003. Popularly known as "the red book" this text presents a rich schema of organized documentation tools and has helped guide many physicians in their efficient use of charting. A new edition will be published in early 2007.
Dr. Churgin graduated from the McGill University School of Medicine in Montreal, Canada in 1978, completing residency in family medicine in 1980 at the University of Western Ontario. He is certified by the College of Family Physicians of Canada. Licensed in both Arizona and California, he has practiced family medicine primarily in managed care in Arizona since 1980.